Map & Directions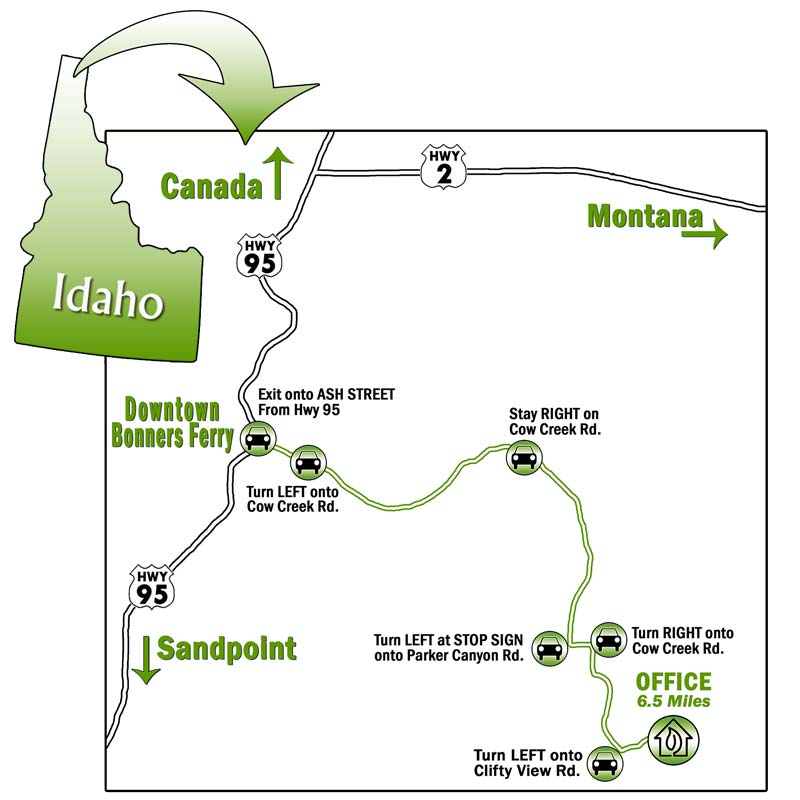 Clifty View Nursery
312 Clifty View Road
Bonners Ferry, ID 83805

208.267.7129
208.267.8559 fax
www.cliftyview.com
Directions
From Hwy 95 overpass in Bonners Ferry exit onto Ash street.
Follow Ash street for .2 miles & then turn left onto Cow Creek Road.
Continue on Cow Creek road for 4.6 miles to Parker Canyon Road.
Turn left onto Parker canyon road for .1 miles
Turn right onto Cow Creek road and continue for 1.3 miles.
Turn left onto Clifty View road & drive .3 miles. Our office is on the right.