Shipping
We utilize varoius methods of shipment to get your products to you.  We atempt to find the best rates and time in transit to make sure you get your plants in a timely manner at a reasonable cost.
Seedling Shipping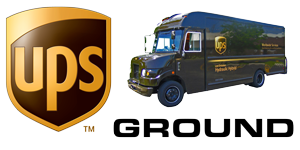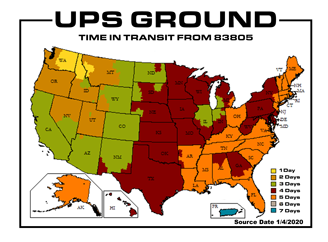 The majority or our seedling orders are shipped via UPS ground service.  The time in transit map gives estimated days in transit, whis does nto include the day or shippment.  Click on the map for a larger view. A more detailed time in transit estimate can be calculated on the UPS website.  CLICK HERE to go to UPS.com.  Once there use Bonners Ferry as the CITY and 83805 as the zip code.  If we have your e-mail address UPS will automatically snd the tracking numbers of any shippments sent to you.
For larger orders we also ship freight.  Call for a quote.
UPS Time in transit map
Specimen Shipping
FOB Bonners Ferry
Shipped vis flatbed or refer.  We organize freight based on availability, timing, and best cost to customer